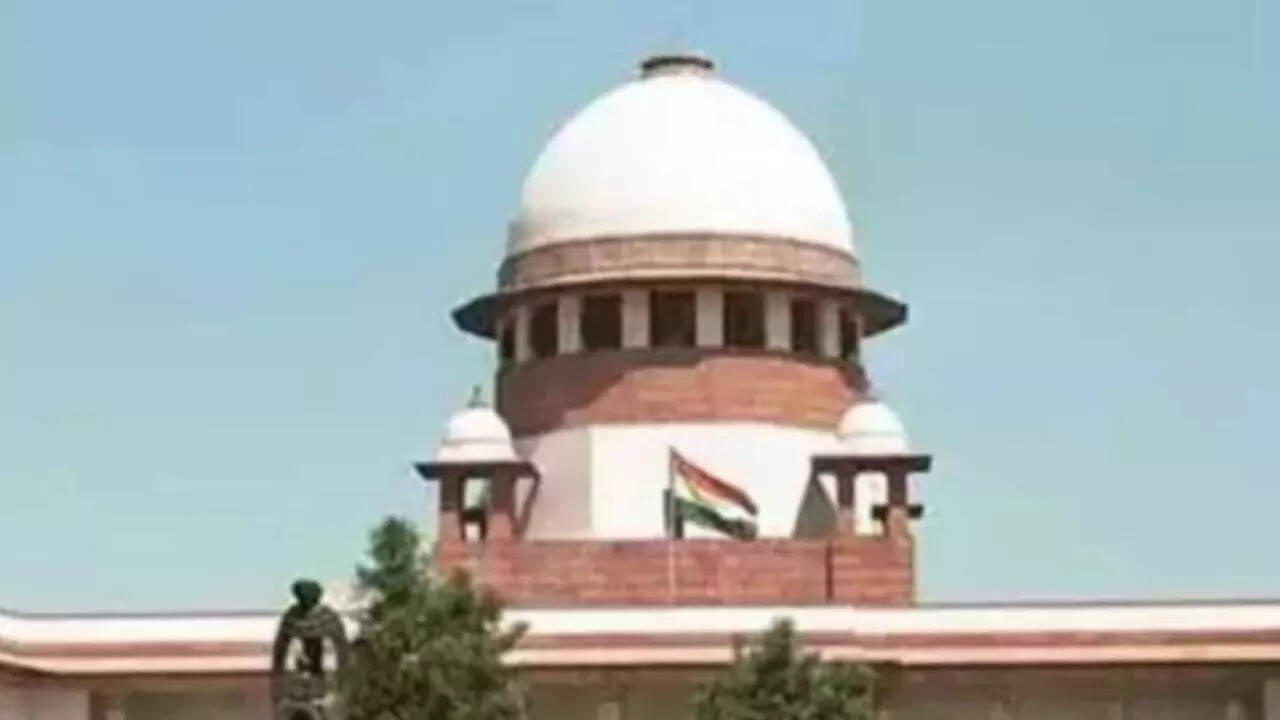 NEW DELHI: Senior advocate K V Vishwanathan, who is assisting the court as amicus curiae in adjudicating pleas against extension given to the ED director, told the Supreme Court on Thursday that amendments made in law by the Centre to extend the tenure and the three extensions given to its present director are illegal and would compromise the independence and integrity of the investigating agency.
Referring to various judgement passed by the apex court over the years on police reform and making investigating agencies independent and insulated from government interference, Vishwanathan told a bench of Justices B R Gavai, Vikram Nath and Sanjay Karol that the amendment fell foul of rule of the law and such provision would be misused by succeeding governments by giving extension to its favourite person and said that he had come to "irresistible conclusion" that extension was illegal and amendment be set aside as it was in violation of SC's order.
The amicus, assisted by advocate Ravi Raghunath, said piecemeal extension of tenure of one year each subject to a maximum cumulative tenure of five years undermines the independence and integrity of the office of ED chief and the law was amended only to neutralise the decision of this court which had in 2021 held that extension to ED chief should be given on rare occasion and had asked the government that Mishra's tenure be not extended further. He said The CVC (Amendment) Act, 2021, the DSPE (Amendment) Act, 2021, and the Fundamental (Amendment) Rules, 2021 are violative of Article 14 being discriminatory and/or manifestly arbitrary.
"The appointment of a Director of Enforcement for an initial period of two years, and thereafter giving extension after extension of one year each (in all cumulatively five years as Director of Enforcement) may not only result in stagnation and inefficiency of service / administration since other eligible and meritorious officers will be left without further avenues in the Directorate of Enforcement; but also shake the very foundation of independence attached to the office of the Director of Enforcement, apart from defeating the very object of insulating the office from all kinds of influences and pressures and eliminating ad-hocism," he told the bench and made it clear his views was not on the present government and ED chief but about protecting the institutions which could be misused in future.
His views were supported by various petitioners including TMC's Mahua Moitra and Congress's Randeep Surjewala, who contended that extension was being given to Sanjay Mishra for toeing the line of the government and thus compromising with free and fair probe by ED in different cases. They said that extension was being given from time to time on the ground that "if you (the director) remain a good boy then you will get further extension".
The petitioners contended that government was using extension as a dangling carrot and pleaded the court to quash the amendment to restore independence and integrity into the agency.